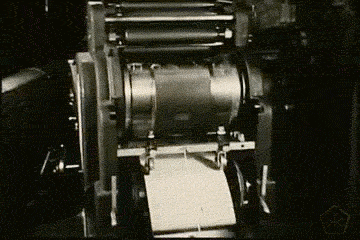 Imprint & Data Protection
Provider identification within the meaning of § 5 TMG / § 55 RStV

Rosy DX GmbH
c/o Machine Award
Grunerstr. 19
40239 Düsseldorf
Mail. hello@rosydx.com

Management:
Merlin Baum, Alain Bieber, Jasmin Grimm, Fernanda Parente
Headquarters: Düsseldorf / Local Court Düsseldorf / HRB 88152
Data protection
Data protection, responsible person and data protection officer
In the following, we inform you about the collection of personal data when using our website. Personal data is all data that can be related to you personally, e.g. name, address, e-mail addresses, user behaviour.
The controller for the processing of your personal data through this website is
Rosy DX GmbH
c/o Machine Award
Grunerstr. 19
40239 Düsseldorf
E-Mail: hello@rosydx.com
You can reach our data protection officer at the e-mail address datenschutz@rosydx.com or our postal address with the addition of "The Data Protection Officer".
Cookies
We use functional cookies to make our website easier to use and to measure the reach of our website, in which we store your language setting, for example. The use of these functional cookies represents a legitimate interest on our part. The legal basis for this is also Art. 6, Para. 1 lit. f DS-GVO. Cookies are small text files that are stored on your hard drive and automatically deleted again depending on your browser settings or after a specified period of time. Cookies cannot execute programs or transfer viruses to your computer. They are used to make the website as a whole more user-friendly and effective. You can set your browser at any time so that you allow or exclude the use of cookies, the use of cookies requires your confirmation and they are automatically deleted after the end of the session. If you do not allow cookies, it is possible that not all functionalities of the website will be guaranteed. Information on tracking cookies can be found in section 5 below.
Personal data
(1) In the case of mere informational use of the website, i.e. if you do not register or otherwise transmit information to us, we only collect the personal data that your browser transmits to our server. If you wish to view our website, we collect the following data, which is technically necessary for us to display our website to you and to ensure its stability and security (legal basis is Art. 6 para. 1 p. 1 lit. f DS-GVO):
IP address
Date and time of the request
Time zone difference from Greenwich Mean Time (GMT)
Content of the request (concrete page)
Access Status/HTTP Status Code
Data volume transferred in each case
Website from which the request comes
Browser
Operating system and its interface
Language and version of the browser software.
Log file information is stored for security reasons (e.g. to clarify acts of abuse or fraud) for a maximum of 7 days and then deleted. Data whose further storage is required for evidentiary purposes is exempt from deletion until the respective incident is finally clarified. The legal basis is Art. 6 para. 1, lit. f DS-GVO.
(2) Furthermore, personal data is only collected by us if and to the extent that you voluntarily provide us with this data, e.g. in the context of contacting us or submitting an application. We treat this data confidentially and use it only for the original reason and purpose of the transmission, regularly for processing and handling your enquiry. As a matter of principle, the data will not be transferred to third parties unless this is required or permitted by law, you have given us your consent or there is an official order to do so. If your enquiry is directed to one of our group companies, we will of course forward your enquiry to that company. If you contact us by e-mail, your e-mail will be stored in our e-mail system. We may store your enquiry and related data in our CRM system. The e-mails themselves are not stored with encrypted content. Our contact form is transport-encrypted via SSL/TLS, which you can recognise by the "https" in front of the URL. Our mail server also masters the common transport encryption protocols. The legal basis for this is Art. 6 para. 1 lit. b DS-GVO.
Data protection for applications
(1) In the event of an application, we process the data you voluntarily provide to us for the purpose of carrying out and processing the application process. The recipients of the data are exclusively the persons involved in the application process with us, who may pass on your application to other group companies if you have applied directly to these group companies or if we believe that your application could be of interest to one of our group companies. The legal basis for this is Art. 6 para. 1 lit. b DS-GVO.
(2) If your application is rejected, the storage period is 6 months beyond the conclusion of the application procedure. This storage period results from the possible assertion of claims under the AGG and our associated legitimate interest in being able to defend ourselves against such claims. The legal basis for this is Art. 6 para. 1 lit. f DS-GVO.
(3) Insofar as you have voluntarily consented to being included in our applicant pool, we can also agree a different period with your consent. You can revoke this consent at any time with effect for the future. The legal basis for this is Art. 6 para. 1 lit. a DS-GVO.
Google Analytics / Tracking-Cookies
(1) This website uses Google Analytics, a web analytics service provided by Google, Inc. ("Google"). Google Analytics uses "cookies", which are text files placed on your computer, to help the website analyse how users use the site. The information generated by the cookie about your use of this website is usually transmitted to a Google server in the USA and stored there. In the event that IP anonymisation is activated on this website, however, your IP address will be truncated beforehand by Google within member states of the European Union or in other contracting states to the Agreement on the European Economic Area. Only in exceptional cases will the full IP address be transmitted to a Google server in the USA and shortened there. On behalf of the operator of this website, Google will use this information for the purpose of evaluating your use of the website, compiling reports on website activity and providing other services relating to website activity and internet usage to the website operator.
(2) The IP address transmitted by your browser as part of Google Analytics will not be merged with other Google data.
(3) You may refuse the use of cookies by selecting the appropriate settings on your browser, however please note that if you do this you may not be able to use the full functionality of this website. You can also prevent the collection of data generated by the cookie and related to your use of the website (including your IP address) by Google and the processing of this data by Google by downloading and installing the browser plug-in available at the following link: http://tools.google.com/dlpage/gaoptout?hl=de. Alternatively, you can prevent the collection of your data by device by using the following link. This will set an "opt-out cookie" which will prevent the collection of your data in the future. Deactivate Google Analytics.
(4) This website uses Google Analytics with the extension "_anonymizeIp()". This means that IP addresses are processed in abbreviated form, which means that personal references can be ruled out. If the data collected about you is related to a person, this is immediately excluded and the personal data is deleted immediately.
(5) We use Google Analytics to analyse and regularly improve the use of our website. The statistics obtained enable us to improve our offer and make it more interesting for you as a user. For the exceptional cases in which personal data is transferred to the USA, Google has submitted to the EU-US Privacy Shield, https://www.privacyshield.gov/participant?id=a2zt000000001L5AAI&status=Active. The legal basis for the use of Google Analytics is Art. 6 para. 1 p. 1 lit. f DS-GVO.
(6) Third party information: Google Dublin, Google Ireland Ltd, Gordon House, Barrow Street, Dublin 4, Ireland, Fax: +353 (1) 436 1001.
(7) The users' personal data will be deleted or anonymised after 14 months.
Hosting and distribution
(1) For the purpose of hosting and distributing website content, we use the products of 1&1 IONOS SE, Eigendorfer Str. 57, 56410 Montabaur, which processes our data on our behalf.
Vimeo-Videos
(1) This website embeds videos that are stored on the platform of the provider Vimeo, Inc., 555 West 18th Street, New York, New York 10011, and can be played directly from our website.
(2) Our website is configured in such a way that your browser only establishes a connection with the Vimeo servers and transmits your IP address when you click on the video. If you are logged in to Vimeo, this information can also be assigned to your user account. You can prevent this by logging out of Vimeo before viewing the video.
For the use of your data by Vimeo in connection with the embedding, we refer to Vimeo's privacy policy, available at https://vimeo.com/privacy. Vimeo may use Google Analytics and refer to the privacy policy (https://www.google.com/policies/privacy) and opt-out options for Google Analytics (http://tools.google.com/dlpage/gaoptout?hl=de).
(3) We embed Vimeo videos to make the use of our website more interesting for you and to make the operation of our online offer more economical. The legal basis for this is Art. 6 para. 1 p. 1 lit. f DS-GVO.
Your rights
(1) You have the right to information in accordance with Art. 15 of the Data Protection Regulation at any time as to whether we are processing your personal data. If this is the case, this results in further information obligations on our part.
(2) Furthermore, you have the right to have the data corrected in accordance with Art. 16 DS-GVO, to have the data deleted in accordance with Art. 17 DS-GVO and to have the processing of the data restricted in accordance with Art. 18 DS-GVO, if this does not conflict with any other legal requirements.
(3) Of course, you can revoke your consent pursuant to Art. 6 (1) a or Art. 9 (2) a DS-GVO for the processing of data at any time without giving reasons. This does not affect the lawfulness of the processing until the revocation.
(4) In addition, you have a right to data portability according to Art. 20 DS-GVO.
(5) In addition, in particular in the case of processing on the basis of Art. 6 (1) lit. e or f DS-GVO, you have the right to object to the processing of the data in accordance with Art. 21 DS-GVO. When exercising such an objection, we ask you to explain the reasons why we should not process your personal data as we have done. In the event of your justified objection, we will examine the merits of the case and either discontinue or adapt the data processing or show you our compelling legitimate grounds on the basis of which we will continue the processing.
(6) You also have the right to lodge a complaint with the supervisory authority responsible for you, which you can find here (https://www.bfdi.bund.de/DE/Infothek/Anschriften_Links/anschriften_links-node.html).
Status: June 2020